Tradeswork is the official podcast of the Rocky Mountain Mechanical Contractors Association, and airs on the 1st and 15th of each month. We highlight the good work of mechanical, plumbing, and HVAC/R contractors across Colorado, Wyoming, Nebraska, and South Dakota, share our recent research and studies, and unpack advocacy issues important to our members. We also discuss in depth the career path, earning potential and continuing education requirements of skilled trade jobs. You can learn more about us at: https://rmmca.org/
Episodes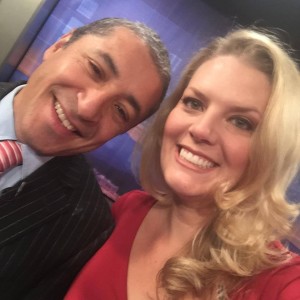 Wednesday Jun 15, 2022
Wednesday Jun 15, 2022
On this episode of Tradeswork: The Rocky Mountain Mechanical Contractors Association Podcast, we welcome political commentators and analysts Kelly Maher and James Mejia. They discuss their biggest takeaways from the recently adjourned Colorado legislative session including the largest budget ever passed, how actions during this session will impact the skilled trades, achievements for social outcomes, and a lot more. The two also discuss which legislators they think will be missed the most and do some light predicting of the November elections and beyond. It's fascinating insight from two experienced political analysts.
Kelly Maher is a Republican political analyst at 9News in Denver. She is a veteran of politics, public policy, and the media. On the national stage, Kelly has appeared on Fox News, The Daily Show and CNN. She is a speaker, writer, and aspiring urban farmer. You can find her at her Substack column Real Best Life. 
James Mejia is a longtime Denver fixture and Democratic political expert also at 9News in Denver. He is a former front page writer for La Voz Colorado and a contributor of The Huffington Post. James was a cabinet member for Denver Mayor Wellington Webb and managed the building of 1 million square feet for the justice center during the administration of Mayor John Hickenlooper.
This episode is available on podcatchers everywhere. Please rate, review and subscribe.
For more information about Rocky Mountain Mechanical Contractors Association, please visit our website.